Live Coaching by Pickleball Pros
Get expert live virtual pickleball coaching from a pro online with personalized feedback on your game. Schedule as many one-on-one private pickleball lessons as you want to take your game to the next level!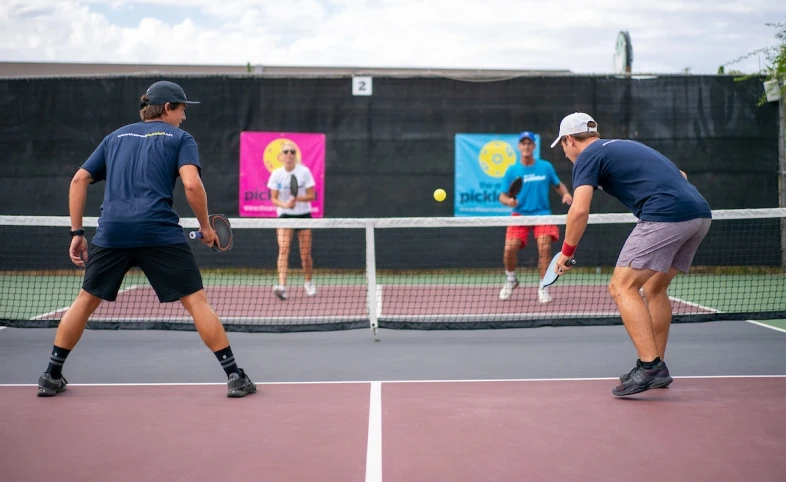 One-hour virtual pickleball coaching lesson sessions
Our virtual pickleball coaching offering connects you with some of the top pickleball coaches in the country so that you can improve your game no matter your skill level or experience. Spend an hour getting valuable, direct, results-driven insight or work with them to create a personalized training program – you get to choose how to use the time in this private, one-on-one online session.
Some Options for Your Online Lesson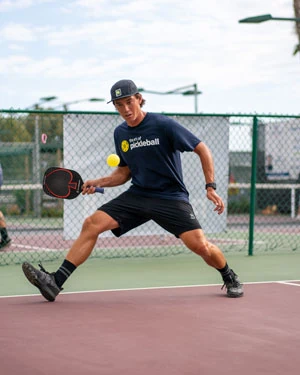 Have an in-depth discussion on topics like master match tactics, success-driven philosophies or expert tips on how to consistently elevate your game.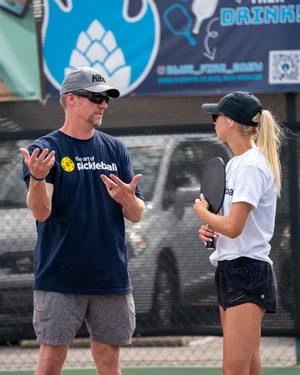 Work with your pro to create a personalized week- or month-long training program that you can implement on your own.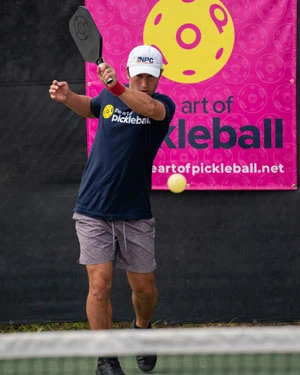 Review video from one of your recent practices or matches, getting feedback on the strengths of your game and specific areas to work on.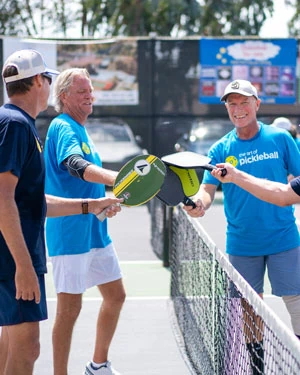 Purchase multiple live coaching lessons to receive on-going coaching and make consistent improvements, perhaps on a monthly or weekly basis.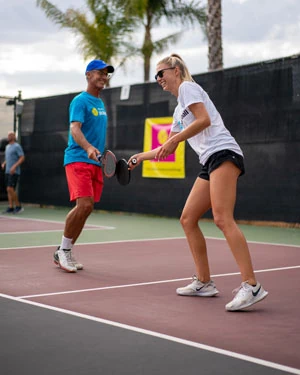 Share a lesson with your pickleball partner to improve your Doubles play and/or prepare for an upcoming tournament.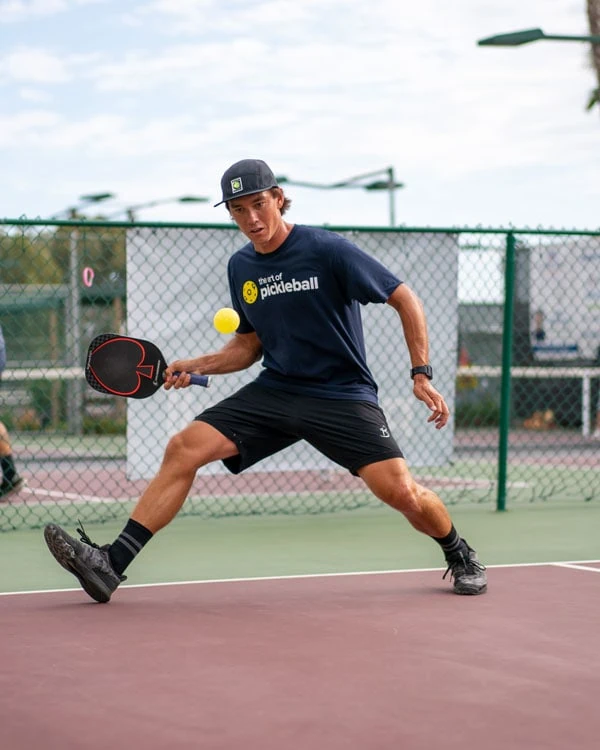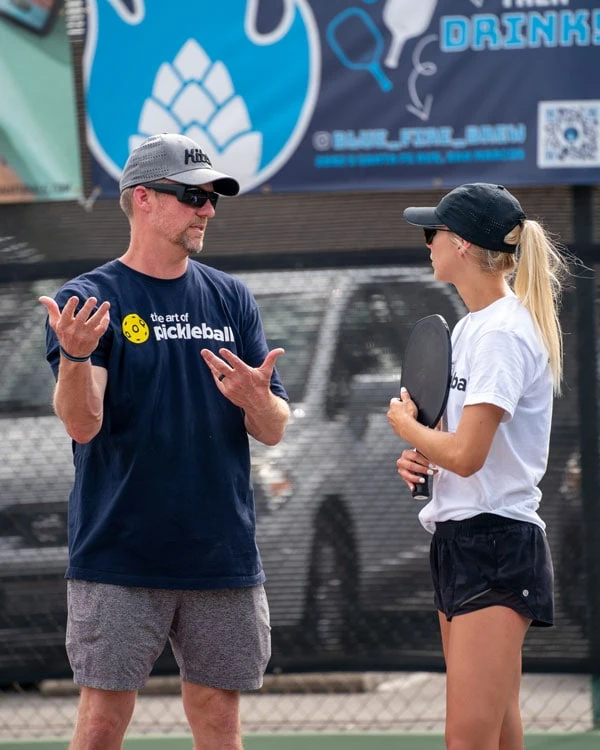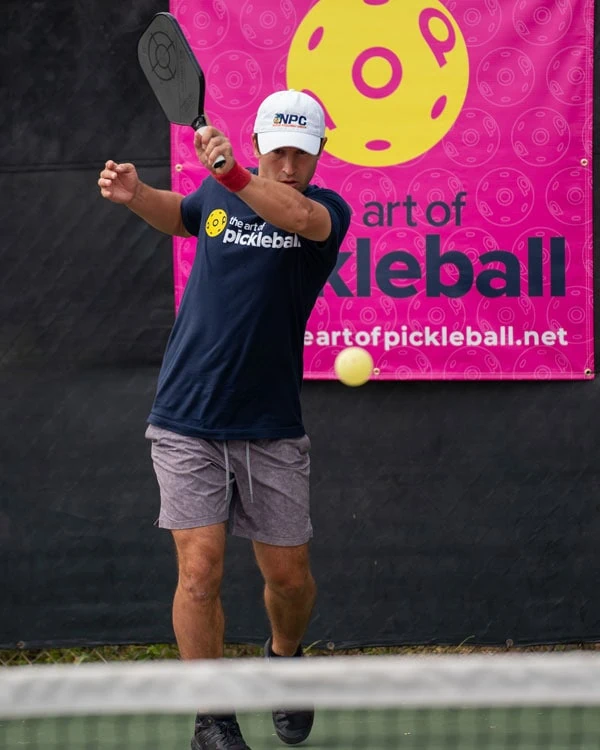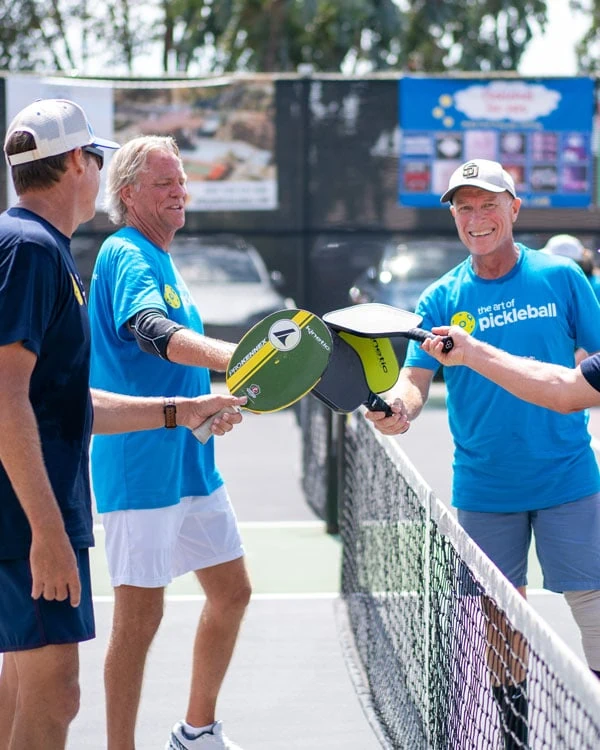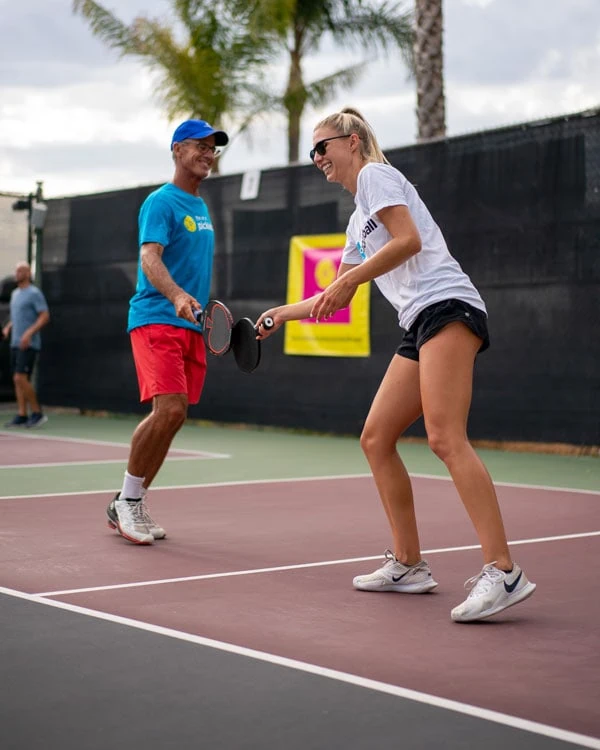 The possibilities are endless, and you can purchase as many private pickleball lessons as you'd like. Plan each session to work around your schedule – there are no set times or format. Get access to the absolute best coaches in the sport on demand – without even leaving your home!
Choose a Pickleball Coach
Live coaching is scheduled in one-hour sessions. Book your first online pickleball lesson now and start working one-on-one with the pro of your choice.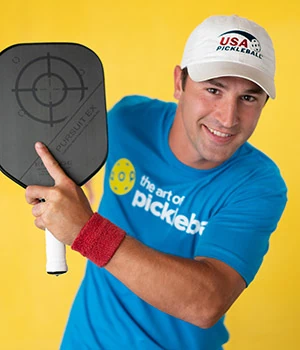 Rob Cassidy
$100 per session
Live Coaching FAQ's
Do I select a pickleball coach or is one assigned to me?

You get to select your coach. Review the videos and bios of our highly experienced coaches to choose the best fit for you. You can also submit questions directly to the coach you're interested in working with before you sign up for a session.

How do I connect with my coach for the video call?

You and your coach will determine how you will communicate. Some options include Zoom, Google Meet, Microsoft Teams, FaceTime, email, text or phone – choose the one that works best for you.

If I choose to use my session to get personalized feedback from my coach, how do I get my practice/playing video to them – do I go through The Art of Pickleball website?

No, similar to arranging the weekly calls, we leave this up to you. Depending on the file size, you'll be able to forward some videos by email or text. For larger videos, you may use a sharing platform like Dropbox, WeSendIt or Google Drive – in most cases, you can use a free service.

Can I pay my pickleball coach directly?

You purchase your Live Coaching sessions directly through the Art of Pickleball website. This ensures a secure, easy method of payment and removes the hassle of tracking, billing and collecting payment from our coaches.

Are the Live Coaching lessons at set times?

No, that's another benefit of our remote training – it works around your schedule. You and your coach schedule your sessions and communications based on what works best for you.

My schedule changed unexpectedly and I can't make the scheduled session. What should I do?

Reach out to your coach. Most likely, the two of you will be able to coordinate a rescheduled time that works for the both of you. Again, with remote coaching, it's a lot easier to find a time for a phone or video call than it is for connecting in-person.

How do I contact my coach?

Once you register for your hour session, you can share your contact information with your coach – the two of you can then determine the best way to communicate…text, email, FaceTime, Zoom, phone, etc.

There's a facility near me that offers private lessons. Why should I choose remote coaching through The Art of Pickleball?

Virtual coaching sessions are a perfect complement to in-person lessons, so there's no need to choose one over the other! They are a convenient, effective addition to in-person lessons, or a valuable way to access expert coaching when in-person options aren't available. They provide total flexibility in scheduling as an added bonus.

Our remote coaching sessions provide an easy, direct way for you to gain valuable insight from some of the most qualified, experienced instructors across the country – no matter your skill level, schedule, or location.