You're good.
But we can help you play better.
The Art of Pickleball is your home for instructional pickleball videos, classes, and one-on-one virtual coaching. Whether you just learned how to play pickleball or are more advanced and want to hone your skills, The Art of Pickleball can help you elevate your game.
Learn from seasoned pros
150+ pickleball video library
Custom coaching plans
Range of skill levels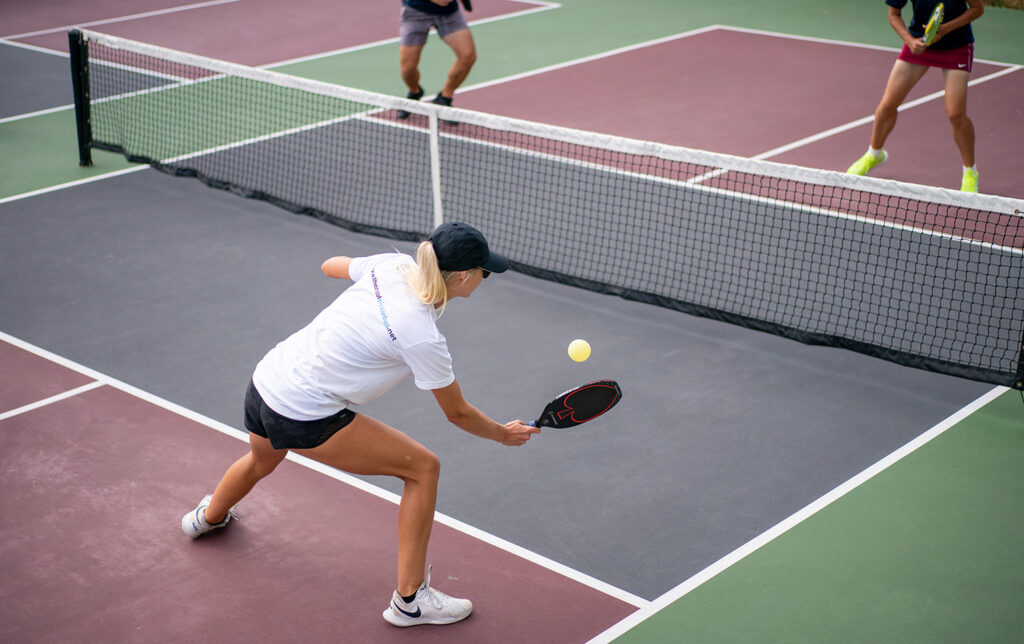 Never stop improving.
Subscribe to our newsletter to keep informed about the latest in pickleball training.
Best-selling pickleball author and coach.

Mike Branon

US Open Pickleball Gold Medalist and Canadian National Champion. Lead instructor, Bobby Riggs Paddle

Gee Gee Garvin

Head Pickleball instructor at The Santaluz Club

Jerome Jayapal

ISSA Certified Personal Trainer

Brittany McNevin

Director of Pickleball, La Jolla Beach & Tennis Club. Over 20 years coaching experience

Jerry Jaffee

First ever Triple Crown winner. Over 30 years of coaching tennis and Pickleball

Jennifer Dawson

Top ranked PPA champion. Lead coach, Bobby Riggs Paddle Cub

Callan Dawson

20+ Major Championships. Head coach and owner of Bobby Riggs Paddle Club in San Diego

Steve Dawson
Learn From Top Coaches
With over 80 Open, National, and International championships, The Art of Pickleball coaching team features PPA and APP Tour players who are also IPTPA, PPR and IFP certified instructors.
We are partnered with the best

Elevate Your Pickleball Game
Explore our comprehensive library of pro-level pickleball videos, practice plans, online pickleball lessons and how-to articles with expert instruction for both players and coaches - new pickleball videos and other content published weekly. Whether you're learning how to play pickleball or wanting to move to the next level, this is your one-stop resource.
Expert-led pickleball videos
Learn from the pros in our specialized pickleball video courses, teaching you everything from basic strokes and beyond.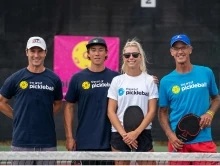 Comprehensive material
Browse our extensive library of pickleball lessons and get access to dozens of top coaches around the country.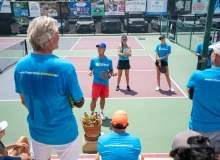 Practice plans
Download pro-level practice plans made by our pros.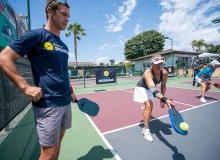 All levels of play
From learning how to grip a paddle to pro-level techniques, our library of pickleball videos has material for every skill level.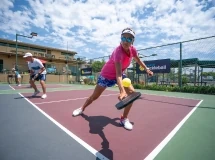 Pro coaching guidance
Elevate your coaching with expert technique instructions from renowned pickleball pros.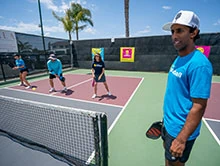 Learn new approaches
Learn about the varying approaches, philosophies and teaching styles of other coaches from around the country.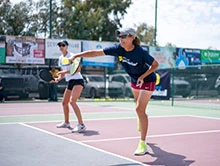 Improve your playing
Improve your own game with our extensive library of expert pickleball lessons, including injury prevention, nutrition and tournament preparation.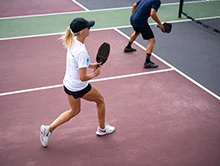 All levels of play
Stay up-to-date on the latest pickleball strategies and tactics that you can use to help your clients improve.