MASTER THE ART OF PICKLEBALL
The Art of Pickleball is the top source for online pickleball videos, classes, and one-on-one virtual coaching. From beginners to advanced players, The Art of Pickleball can help you elevate your game.
Learn from seasoned pros
150+ pickleball video library
Custom coaching plans
Every skill level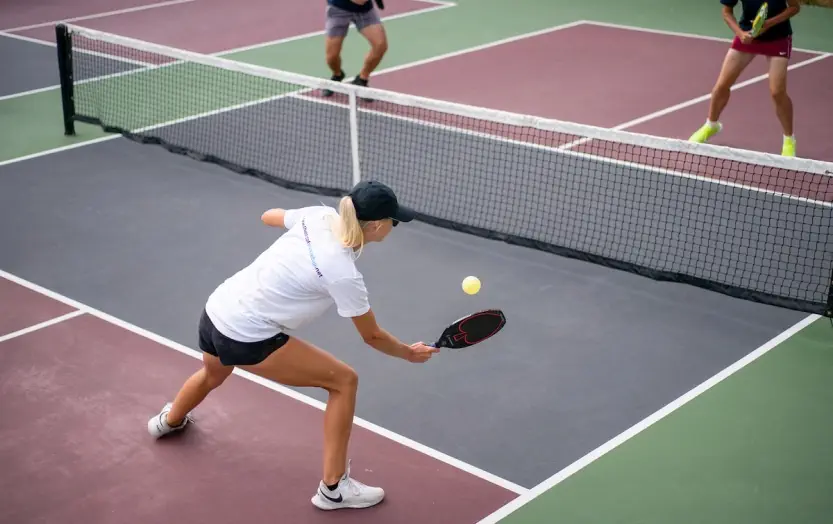 We partner with the best

Your Leading Online Pickleball Resource
Explore over 150+ pickleball videos from beginner instruction to pro-level drills and practice plans from expert pickleball coaches.
Elevate Your Pickleball Game
Explore our comprehensive library of pickleball videos, practice plans and how-to articles with expert instruction for both players and coaches – new content published weekly.
Expert-led pickleball videos
Learn from the pros in our specialized pickleball video courses, teaching you everything from basic strokes and beyond.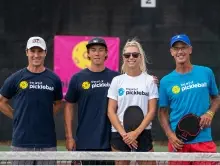 Comprehensive material
Browse our extensive library of pickleball lessons and get access to dozens of top coaches around the country.
Customized playlists
Curate your own custom catalog of pro-level pickleball videos by selecting the topics that you care about most.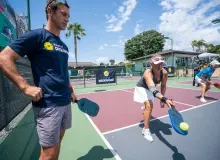 All levels of play
From learning how to grip a paddle to pro-level techniques, our library of pickleball videos has material for every skill level.
Pro coaching guidance
Elevate your coaching with expert technique instructions from renowned pickleball pros.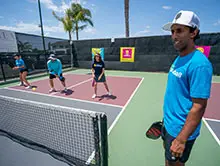 Learn new approaches
Learn about the varying approaches, philosophies and teaching styles of other coaches from around the country.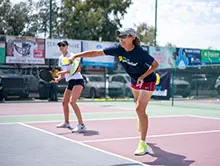 Improve your playing
Improve your own game with our extensive library of expert pickleball lessons, including injury prevention, nutrition and tournament preparation.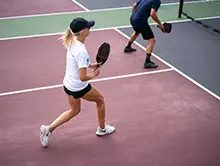 All levels of play
Stay up-to-date on the latest pickleball strategies and tactics that you can use to help your clients improve.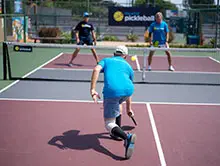 Live Coaching
Online Personal Coaching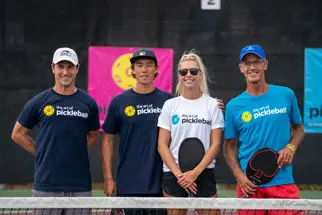 Connect with a top pickleball coaching pro to hone your skills on and off the court.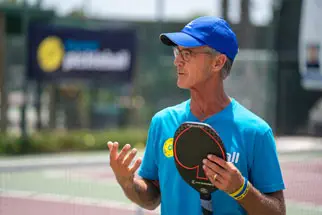 You can book one-on-one time with your coach for an hour or series of hours, depending on your needs.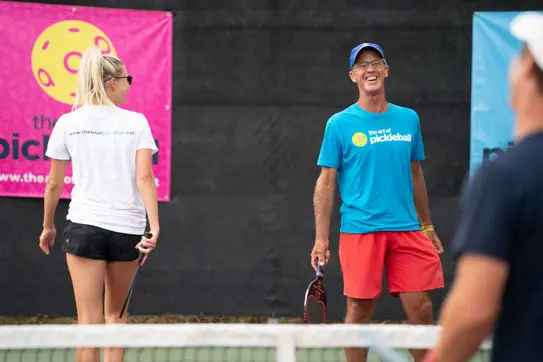 Options could include submitting your own personal pickleball videos and having them analyzed by your coach.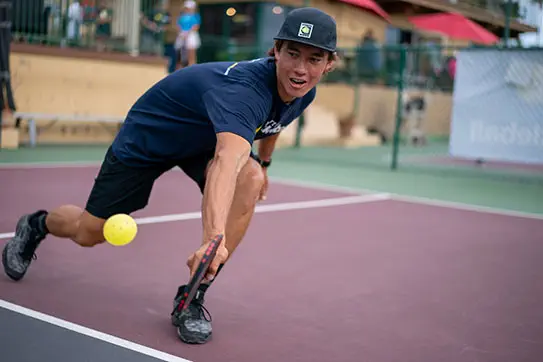 Coordinate your coaching session around your schedule for optimal results.
Learn More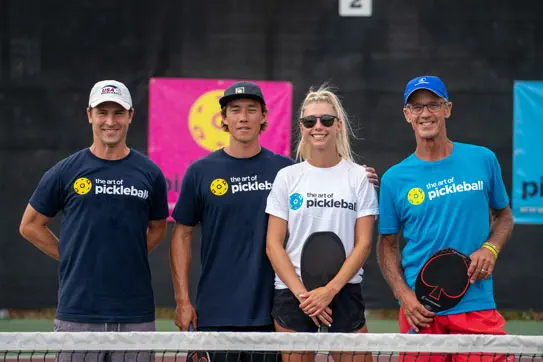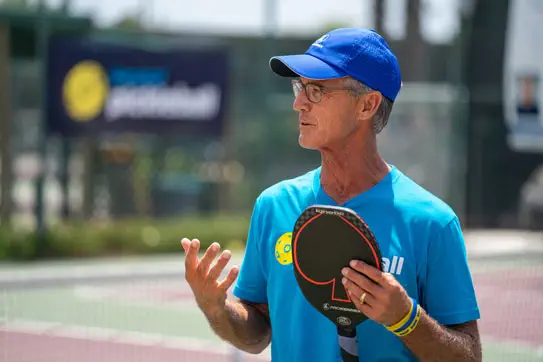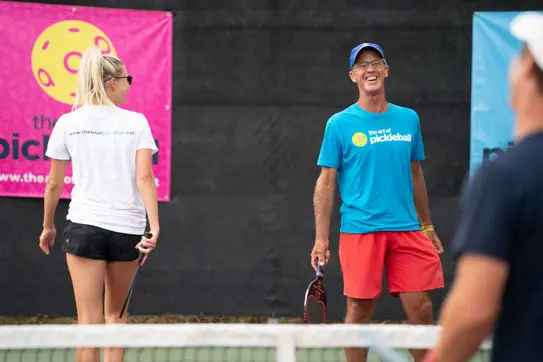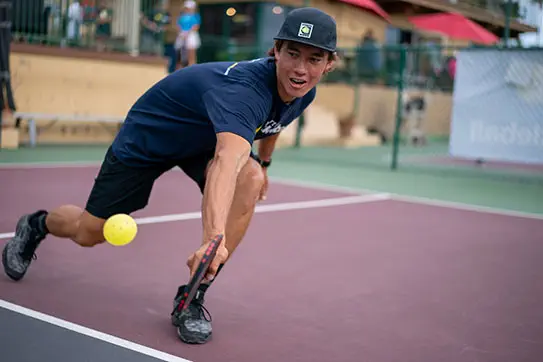 Learn Pickleball From The Best
The Art of Pickleball is a community created by some of the top athletes and coaches in the world. Our comprehensive library of pickleball videos, resources for learning how to play pickleball, on-demand pickleball clinics, and personal pickleball lessons are all crafted by world-class professionals to help you master The Art of Pickleball.