LIMITED TIME OFFER. Purchase an Annual Pro Membership and receive a $20 gift card from Pickleball Superstore. Learn More.
Learn an Advanced Pickleball Ball Control Drill
Exclusive Free Video
Go Pro and Unlock Every Video
Purchase an Annual Pro Membership for $79 and receive a $20 gift card from Pickleball Superstore.

The Art of Pickleball is proud to partner with Pickleball Superstore. Your Pro Membership unlocks all of the resources available on The Art of Pickleball!
The Art of Pickleball is the top source for online pickleball videos, classes, and one-on-one virtual coaching. Explore over 150+ pickleball videos from beginner instruction to pro-level drills and practice plans from expert pickleball coaches.
Our roster of pro-level pickleball coaches boast over 80 Open, National, and International championships, multiple Triple Crown titles and more than ten Tournament of Champions trophies.
Learn from seasoned pros
150+ video library
Practice plans
Every skill level
Annual Pro Membership
$79.99
Get Great Features Like:
Unlimited access to all expert-led videos
Detailed practice plans created by top pros
Comprehensive training and drill library
Plus: A $20 Pickleball Superstore gift card to be used on a $100+ order. Exclusions apply.
*Offer Expires 6/15/2023*
Elevate Your Pickleball Game
Explore our comprehensive library of pickleball videos, practice plans and articles with expert instruction for both players and coaches – new content published weekly.
Expert-led video resources
Learn from the pros in our specialized pickleball video courses, teaching you everything from basic strokes and beyond.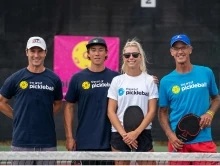 Comprehensive material
Browse our extensive library of pickleball lessons and get access to dozens of top coaches around the country.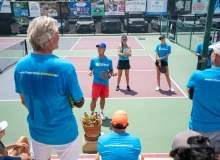 Customized playlists
Curate your own custom catalog of pro-level videos by selecting the topics that you care about most.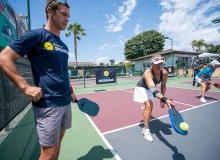 All levels of play
From learning how to grip a paddle to pro-level techniques, our library of pickleball videos has material for every skill level.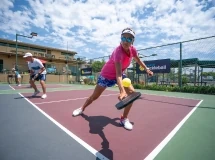 Your Leading Online Pickleball Resource
Explore over 150+ pickleball videos from beginner instruction to pro-level drills and practice plans from expert pickleball coaches.
Frequently Asked Questions
What types of coaches can I expect to see content from?

The Art of Pickleball features the largest roster of coaches assembled, specializing in every level of the game.

Some of the biggest names in pickleball are featured contributors, including coaches like Steve Dawson (multiple US and Canadian Open Champion), Meghan Dizon (top PPA professional), Jennifer Dawson (first Triple Crown Champion in history), Callan Dawson (top-ranked PPA professional), Rob Cassidy (top-10 APP pro and IPTPA Instructor), Gee Gee Garvin (2-time US Open Gold Medalist and Lead Instructor, Bobby Riggs Racquet and Paddle), Kyle Whatnall (ProKennex playing pro and top-ranked CA pro), Jerry Jaffe (Director of Pickleball, La Jolla Beach and Tennis) and many, many more.

From coaches specializing in beginning-level instruction to top tour training, you can expect to find training videos from coaches at every level of the game.

What experience level is a Pro Membership right for?

Players of every experience level, skill level and age can greatly benefit from a Pro Membership. Whether you're just starting to play, an experienced player who's on the court several times a week, or a high-level competitive player looking to take your tournament performance to a new level, our wide range of videos and resources can help you play with confidence and attain your performance goals.

Are there resources for coaches too?

Absolutely. Our videos and content are designed to provide great on-demand instruction for players but to also arm coaches with resources that they can incorporate into their lessons on a daily basis. Our library can be filtered by level and topic so coaches can identify drills to use based on their students' playing level.

We also believe in the importance of explaining the "why" as well as the "how" when it comes to instruction, so coaches can use our content to help articulate how drills are performed as well as how to implement tactics into their game.

How do I cancel my Pro subscription?

To cancel your Pro subscription, simply go here. Once your cancellation is completed, your Pro Membership will expire at the end of your current subscription term.

For example: If you purchased a 1-year Pro Membership on January 1, 2023 and cancel your Membership on October 23, 2023, your Pro Membership will not expire until December 31, 2023 (and you will maintain full access to Pro content up to this date).

Are Pro Memberships recurring?

Yes, your Pro Membership will automatically renew at the end of your subscription period. You may cancel your membership at any time by going here.

Can I test out a Pro Membership before I buy?

Absolutely! Every Pro Membership comes with a 7-day free trial with no payment required. When signing up for your Pro Membership, you will provide your credit card information but you will not be charged until the 7-day trial has concluded. If you decide to cancel your trial within the 7 days before your Pro Membership begins, your card will not be charged. You may cancel your membership at any time here here. You can test out your Pro Membership and all the features that go with it by starting your free trial and subscription here.

What are the benefits of a team subscription?

Besides giving you a discounted price per player/coach, a Team Pro Membership is a great way to get you and your playing partner on the same page or share resources with your entire playing group. Team Memberships are also an excellent way to provide a staff of coaches with drills, practice plans, communication tools and other resources to implement into their lessons.

Each team member gains all of the benefits of a Pro Membership with added team functionality for the team leader. Team leaders can add and remove members any time they want.
Learn Pickleball From The Best
The Art of Pickleball is a community created by some of the top athletes and coaches in the world. Our library of pickleball videos, on-demand pickleball clinics, and personal pickleball lessons are all crafted by world-class professionals to help you master The Art of Pickleball.
*Offer Expires 6/15/2023*